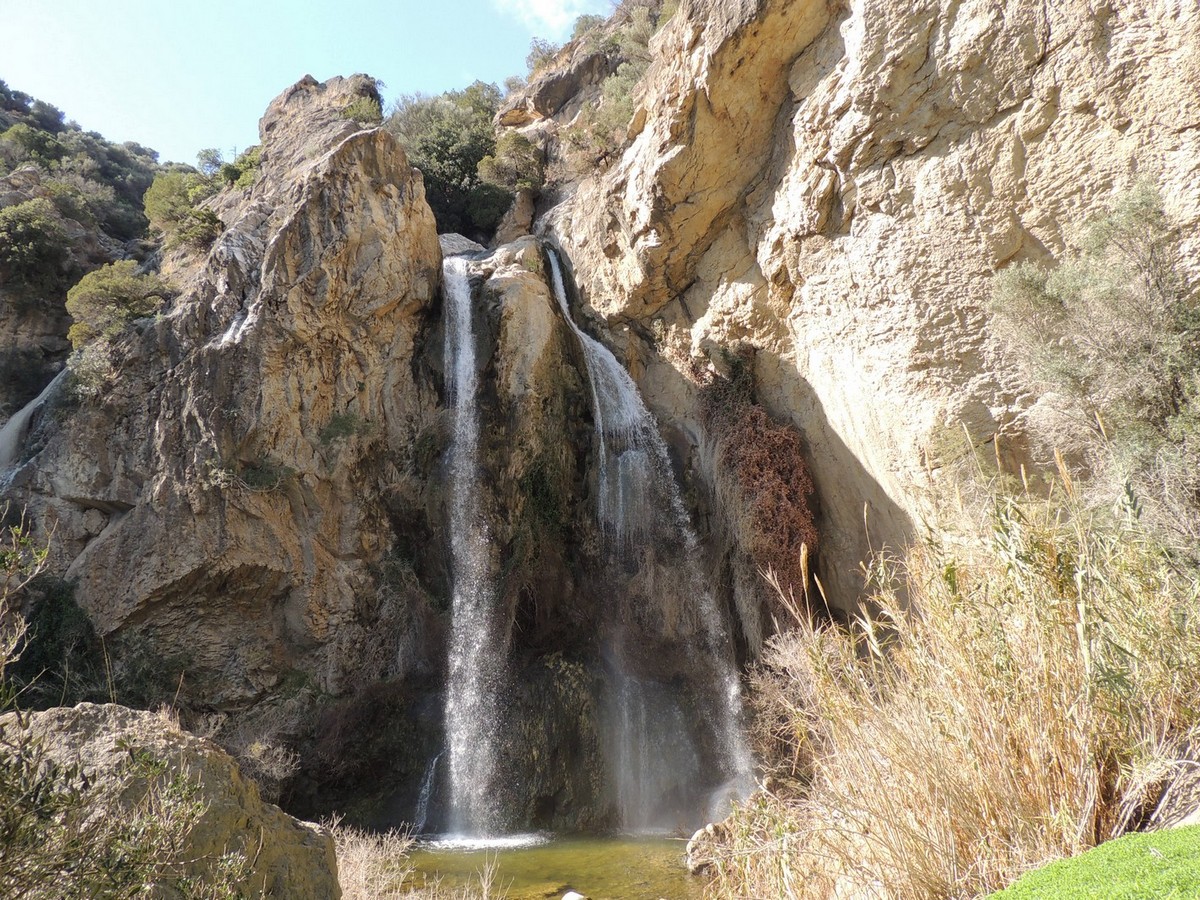 Starting from the hotel we visit the traditional village VIANNOS where we can get acquainted with the architecture of the last century in Crete and the truly traditional way of life of the residents of Crete. We will have the opportunity to visit the unique beauty museum of Viannos and have our coffee under the perennial huge plane tree.
Then we climb up a beautiful off road to reach an altitude of 850 meters at KAVOUSSI where the view we get will be unique. In front of us is the amazing beauty of Kavousi Canyon and besides the amazing view we will have the chance to see close up and take a picture of the vultures of Crete. It is the best location for great photos. Going downhill we reach the one and only point of Crete where we can see the meeting of two canyons that lead to the RICΗTRA waterfall which we will visit closely. The flow of waterfall is very intense during May and becomes slightly weaker from June to October.
Then we arrive at SKOUROS beach where we will have the opportunity to enjoy our swim for about 45 minutes in crystal clear and turquoise waters. Finishing our swim, we will have lunch at an amazing tavern with full lunch and unlimited wine and water. Full of pictures through a beautiful route we return to the hotel having done so much in just one day.
The trip includes
Free pick up
Guide
Visit Museum of Viannos
Visit waterfall RICΗTRA
Swim at SKOUROS beach
Panoramic views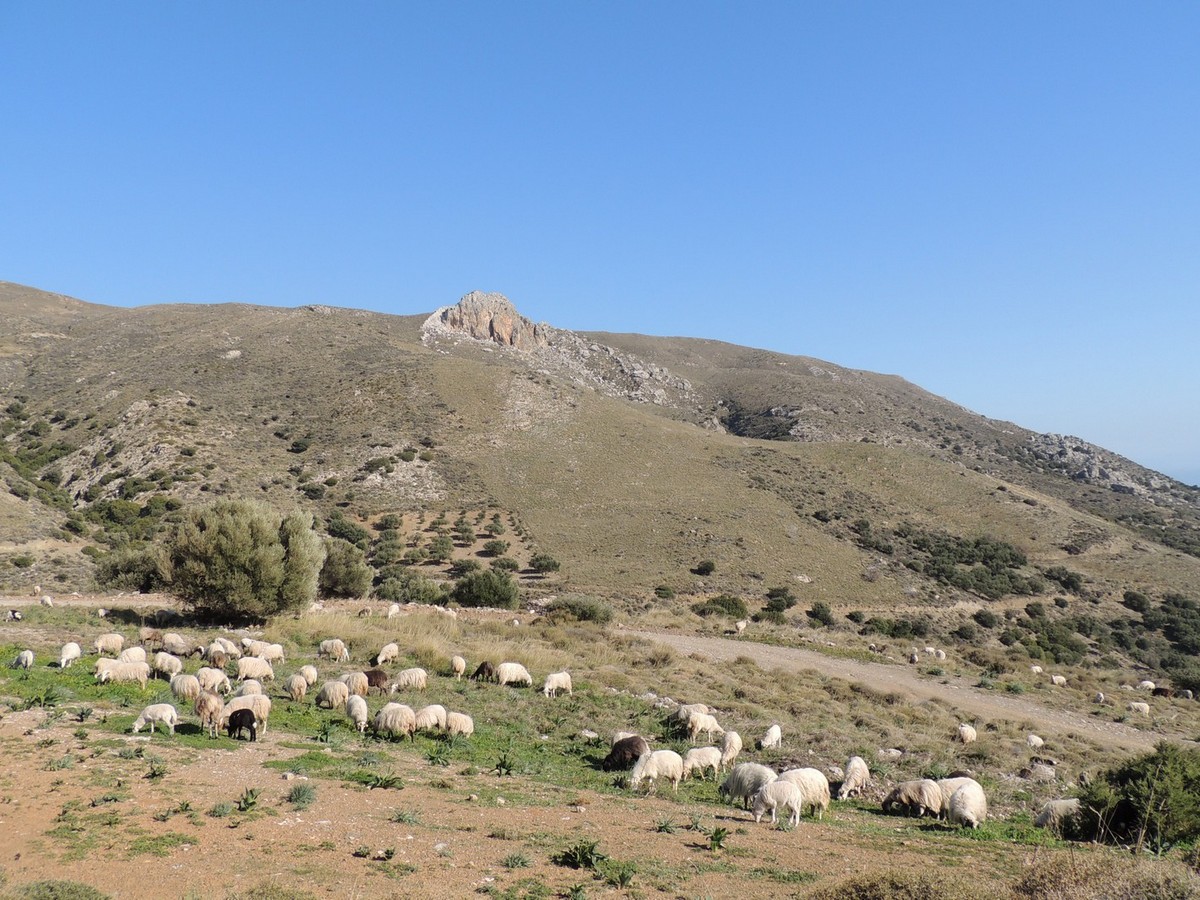 The meal is not predetermined but during the journey after drivers question, can each choose his food. For example there are vegetarians as there are people who do not eat pork and so on.
So everybody can choose the meal they wish.
Food menu includes:
4-5 first dishes
Main dish
Salad
Desert
Raki and unlimited wine
Walking shoes or ones that are comfortable for you
Camera
Hat & Sunglasses
Towel & Swimwear
Extra money in case you desire to buy souvenirs, local products etc
English
German
French
Russian
We operate from April till October
Lassithi Plateau: 09:30 - 17:30
Trypitis Beach: 09:30 - 17:30
Sarakina Gorge: 09:30 - 17:30
Agiofarago Gorge: 09:30 - 17:30
Elounda Half-day: 08:00 - 13:30
Elounda Sunset: 17:00 - 22:20
Mini Van East Crete: 09:30 - 17:30
Mini Van West Crete: 09:30 - 17:30